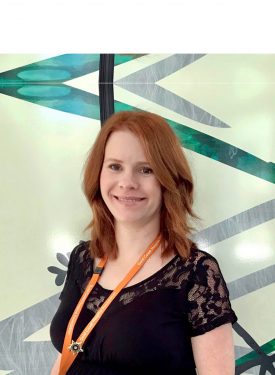 Sarah Coleman
Marketing & Communications Manager
As part of the marketing team, Sarah promotes all aspects of the Foundation to help raise awareness and grow support for our programs, events, fundraising campaigns and patient stories.
Sarah joined the Foundation in January 2017 and is responsible for producing a broad range of marketing and communications to engage and inspire supporters, donors, partners and the general public to donate generously and help grow the Foundation's impact in the community. On any given day, Sarah is busy creating and sharing meaningful content for print and digital platforms including fundraising appeals and campaigns, the annual report, e-newsletter, marketing collateral, the website and more.
Since completing a Bachelor of Communication at Griffith University, Sarah has spent more than 12 years working in marketing, communications, copywriting and journalism in both the corporate and not-for-profit sectors.
Sarah enjoys spending spare time with her husband, daughter and son, dining at new cafes on the weekend and relaxing on the couch watching Netflix.