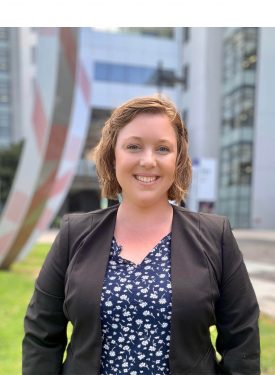 Zoe Armstrong
Marketing Officer
As part of the marketing team, Zoe promotes all aspects of the Foundation to help raise awareness and grow support for our programs, events, fundraising campaigns and patient stories.
Zoe's passion is story-telling with a background in print journalism and marketing/communications across multiple industries including light rail, major projects and retail shopping centres. Since joining the Foundation in November 2018, Zoe has engaged donors and the public through social media, advertising, public relations, events, fundraising appeals, marketing collateral and our website.
Zoe loves spending time with her husband and two daughters and can be found either outdoors camping, fishing and exploring or at home crafting, gardening and searching for her next podcast.