May, 2017
Brave Alliyah's fight for survival
Three-year-old Alliyah has struggled to breathe since birth. The vital support you give Gold Coast Hospital Foundation today will help give patients like Alliyah the greatest chance of overcoming medical hardship.
From the moment Alliyah Broadby entered the world in July 2013, a rare life-threatening respiratory condition affecting the lungs and airways was putting her fragile life at risk. Due to her severe breathing difficulty, brave Alliyah spent the first 20 months of her life under 24-hour care in hospital.
Immediately after she was born, the little Gold Coast local needed to be intubated with a temporary breathing tube inserted in her tiny mouth and was attached to a ventilator to help her breathe. While this was only meant to be a short-term solution to support Alliyah in her first weeks of life, she still couldn't breathe on her own after three failed attempts to remove the temporary tube.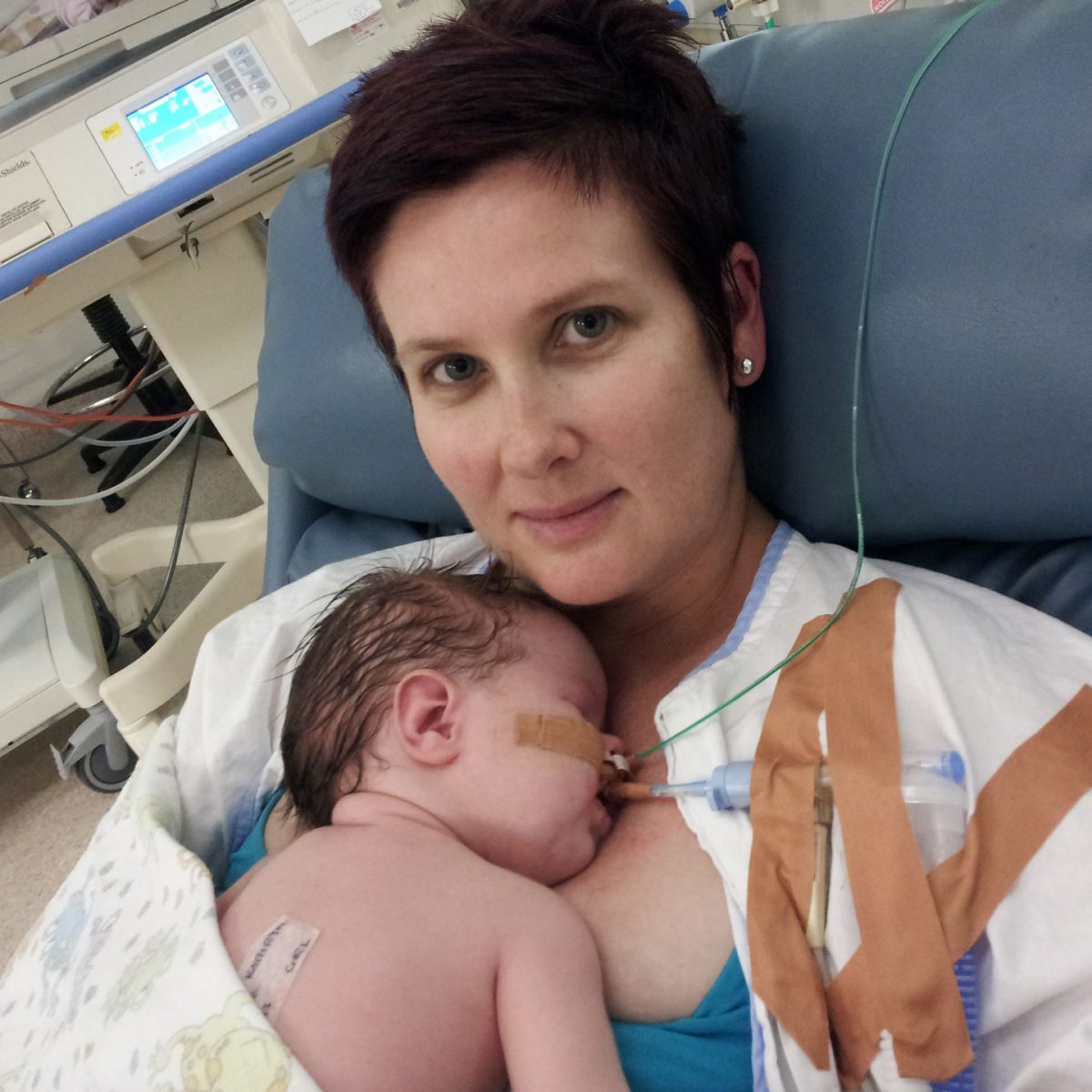 As a result, Alliyah underwent the first of many surgical procedures at just seven weeks of age. She was placed on permanent breathing support with a tracheostomy where a permanent breathing tube was urgently inserted into her windpipe through the neck to help her breathe more easily.
With support from the community, Gold Coast Hospital Foundation will continue to be there to help other patients like Alliyah impacted by a serious medical crisis.
For adoring mother Kathryn, Alliyah's life-threatening condition meant she missed out on many special moments with her new baby.
I never held her, never heard her cry. My first cuddle was when she was nine days old… she was covered in tubes and was trying to breathe through a nose snorkel for the first time. She wasn't coping at all. It was a very distressing experience

Kathryn recalls
If the financial, physical and emotional stress of having her precious daughter in hospital under round-the-clock medical supervision wasn't hard enough, Kathryn and Alliyah's dad Mark lived in constant fear that each day could be their baby girls last.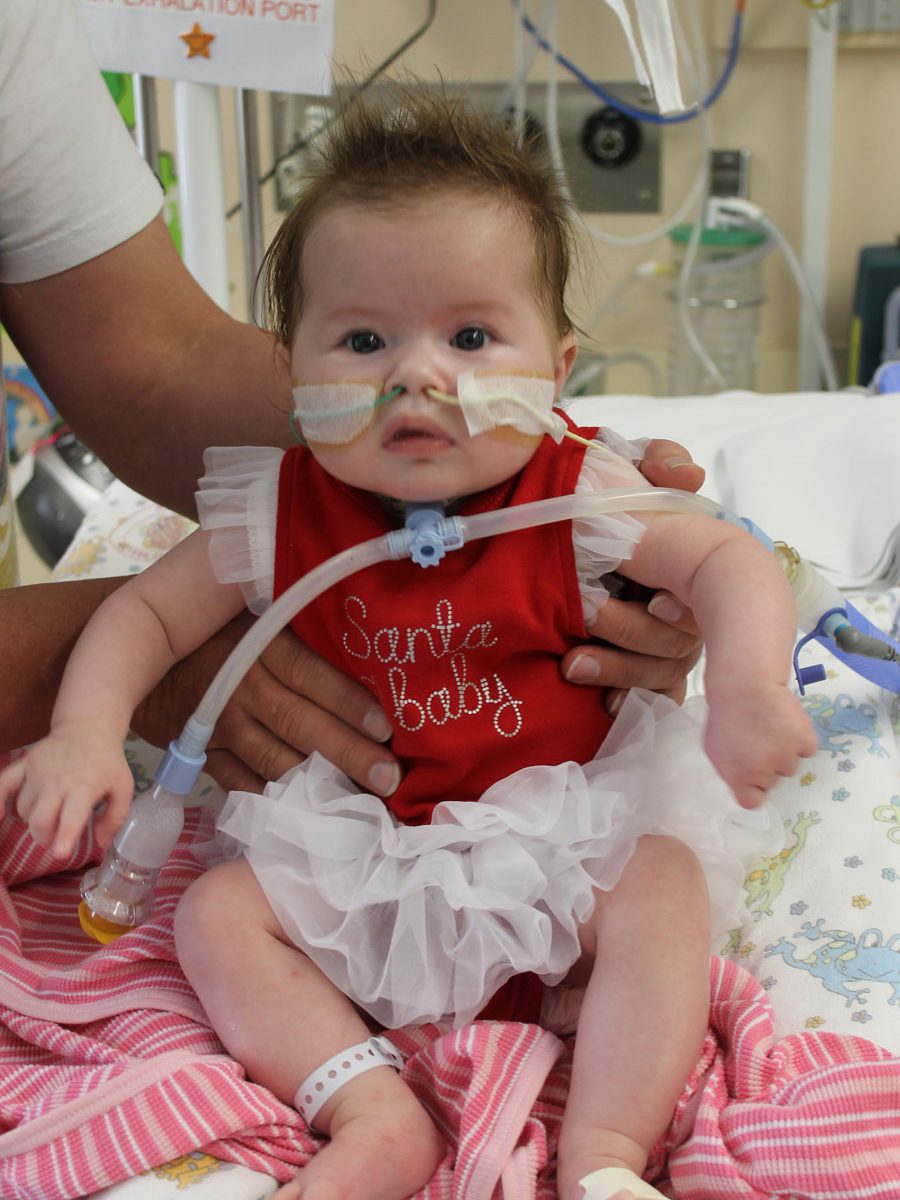 Alliyah was in grave danger of dying every single night when she would suddenly stop breathing as she slept. Imagine how scared you would be if you had a child or grandchild who struggled to breathe and was fighting to survive night after night. This frightening and distressing situation was Kathryn and Mark's reality for nearly two years.
"When Alliyah fell into a deep sleep, her heart rate would slow down and her lungs relax so much that she suffered sleep apnoea and would periodically stop breathing. Due to this serious sleeping disorder, Alliyah required continuous ventilation through her tracheostomy at night to keep her floppy airways open," Kathryn said.
"It was very hard to deal with."
There are many other patients just like Alliyah who must endure numerous surgical procedures and lengthy stays in hospital. These children and adults rely on help from the community to reduce the distress and hardship caused by being so unwell.
The challenges of continually being away from home and travelling between Brisbane and the Gold Coast to be by Alliyah's side had a huge impact on Kathryn, Mark and their family. But in order to receive permanent care on the Gold Coast, the gorgeous little tot desperately needed access to specialist equipment.
"Alliyah was the first permanent patient in the Children's Critical Care Unit at Gold Coast University Hospital. Receiving this specialist care meant that Mark and I could go home at night and be with our other children. While it was hard leaving Alliyah every night, it brought some sort of normality back into our lives. It even meant we could spend a whole day outside of hospital with Alliyah when she didn't have any allied health appointments," Kathryn said.
After living in the Intensive Care Unit for 20 months, Alliyah was finally discharged from hospital in March 2015 and began her journey adjusting to life at home with a tracheostomy and ventilator, under 24/7 supervision by her concerned parents and professional carers.
Words can't describe that feeling when we were given the good news that Alliyah was finally going home.
Thanks to the incredible care provided by Gold Coast Health doctors and staff, Alliyah reached another miraculous milestone in February this year when she had her tracheostomy removed and became ventilation free.
"We wouldn't be where we are today if it wasn't for the Foundation and the services it provides. Thank you to everyone who has donated in the past and will donate in the future. Your donations have made such a difference to Alliyah and our family, and will also benefit other kids or adults going through a similar scenario," Kathryn said.
"We still have some hurdles to get over, but we are a lot more optimistic. Alliyah is a true trooper and she takes everything in her stride. She is one determined little girl, and seeing her smile, laugh and play without the restrictions she once had is priceless."