Oct, 2020
Doctor's orders: Palliative patient marries her love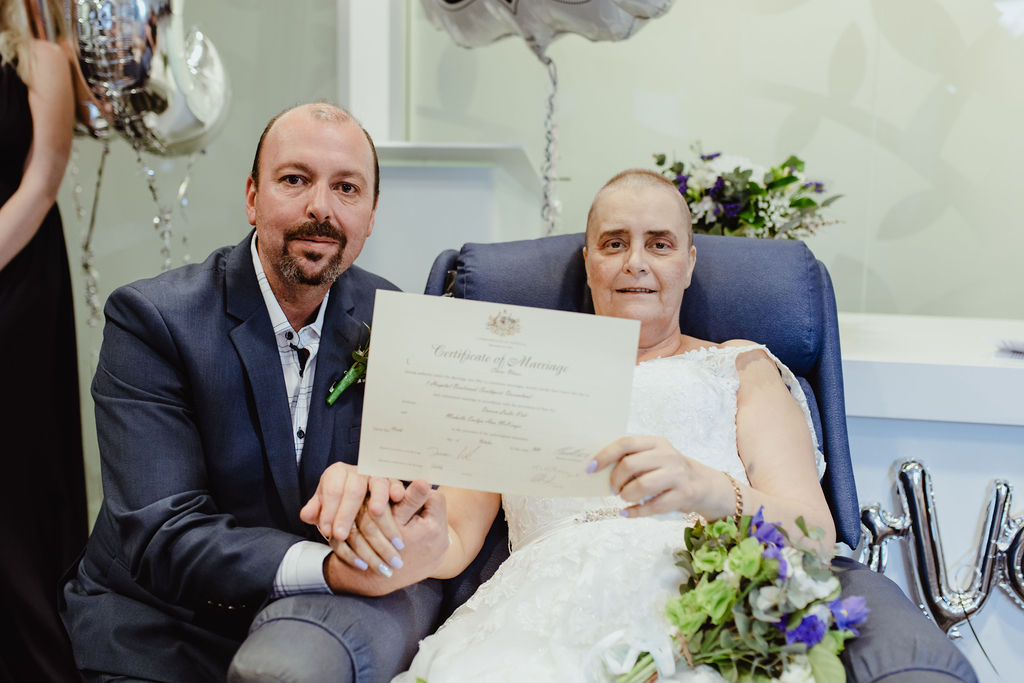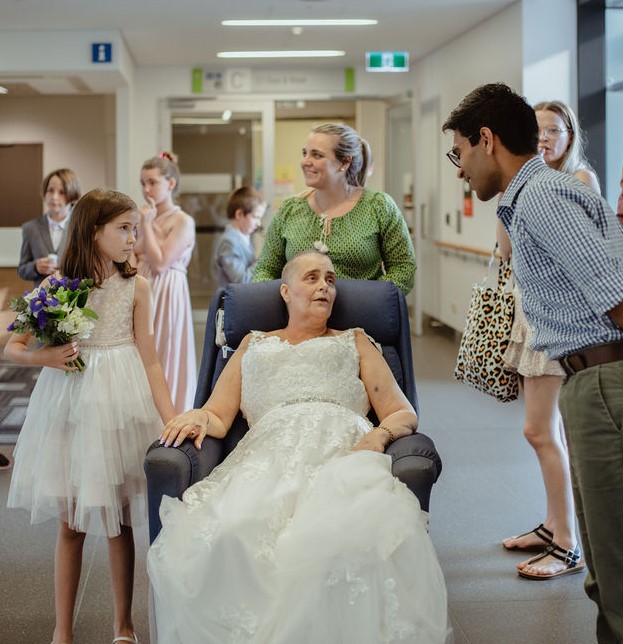 Weddings are special no matter who is there or how they occur, but some marriage celebrations take the cake.
Read on to find out how our Foundation team, GCUH healthcare workers and our wonderful supporters pulled together a wedding that no one will forget soon.
Our team member Joe took a phone call from a Gold Coast University Hospital Cancer ward. Lorretta Barnett, the Nurse Unit Manager from the Cancer and Blood Disorders ward, had a patient Michelle and her partner Darren wishing to marry that very day.
Lorretta explains: "When a patient is palliative, their goals of care change. It can be more about emotional or psychological well-being needs but for us in cancer care, those goals are just as important as a stem cell transplant to prolong a patient's life.
"Michelle has metastatic colorectal cancer and after a long fight against the disease, was sadly told on Friday morning that her prognosis was very poor, and she was likely only to have short days left. Michelle had plans to marry her long-term partner Darren in December of this year and knowing that this would no longer be possible, they wanted to get married on Friday.
"When someone is diagnosed with cancer, many start their bucket list straight away, but for some patients their cancer progresses quicker than expected or their condition rapidly deteriorates as Michelle's did, and it is our job in cancer care to provide every opportunity to always take care of our patients, and to do our best to accommodate their needs."
Lorretta first spoke to a colleague Claire Oliver who she knew was a celebrant and got official paperwork underway and accepted a lovely offer from Claire to perform the marriage ceremony. She then called the Foundation and Joe called on our amazing network of supporters to see who could offer some services quickly.
Joe was able to secure bouquets and table flowers from Moss n Stone Floral Design, professional photography from Maleika Halpin, and catering from Doctors Orders GCUH, Cruize Espresso Chirn Park and Little Barista Espresso Bar Chirn Park that included a wedding cake from 5B2Fbakehouse.
Lorretta said: "Receiving help from the Foundation and wonderful supporters was amazing. It meant I was able to focus on supporting my nursing team to get Michelle clinically ready to attend her ceremony and the official paperwork with the Births, Deaths and Marriages Department. I was getting updates from Joe all day on whose services he was securing and that was so lovely to be able to share with Michelle and her family in her room"
A special shout out must also go to social worker Di Norris and Dr Pavthrun Pathmanathan. Di suggested the GCUH chapel for the ceremony and quickly organised it with our pastoral care team with set up and clean up. Dr Pathmanathan was the radiation oncologist on ward service that day, and was exceptionally helpful in managing Michelle clinically, and providing the documentation required for the marriage paperwork to be approved.
What a team effort to make Michelle and Darren's wish come true. A day that started with devastating news but ended surrounded with loved ones – their families and Michelle's medical care team to witness their commitment to each other.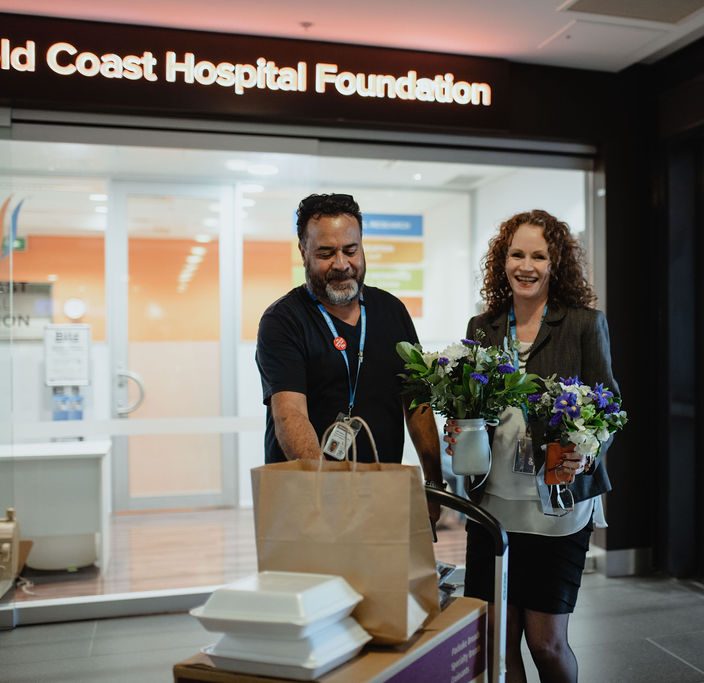 In Joe's words: "We are a Foundation because we provide the shoulders that our community can lean on, it's days like these that really drive home why we do what we do."
Pictures: Maleika Halpin