May, 2021
Portable vein finding device reduces stress on young patients
Picture this: a clinical nurse in the Children's Unit at Gold Coast University Hospital is attempting to insert an IV cannula into a child's tiny, difficult-to-see vein to administer medications.
The young patient is extremely unwell, worried and is probably a wriggle worm at the best of times. This makes for a very challenging, distressing and sometimes painful procedure.
Thanks to a very generous donation from the Rotary Club of Broadwater Southport, Gold Coast Hospital Foundation has funded the purchase of a portable vein finding device that projects a map of a patient's veins directly on the surface of the skin.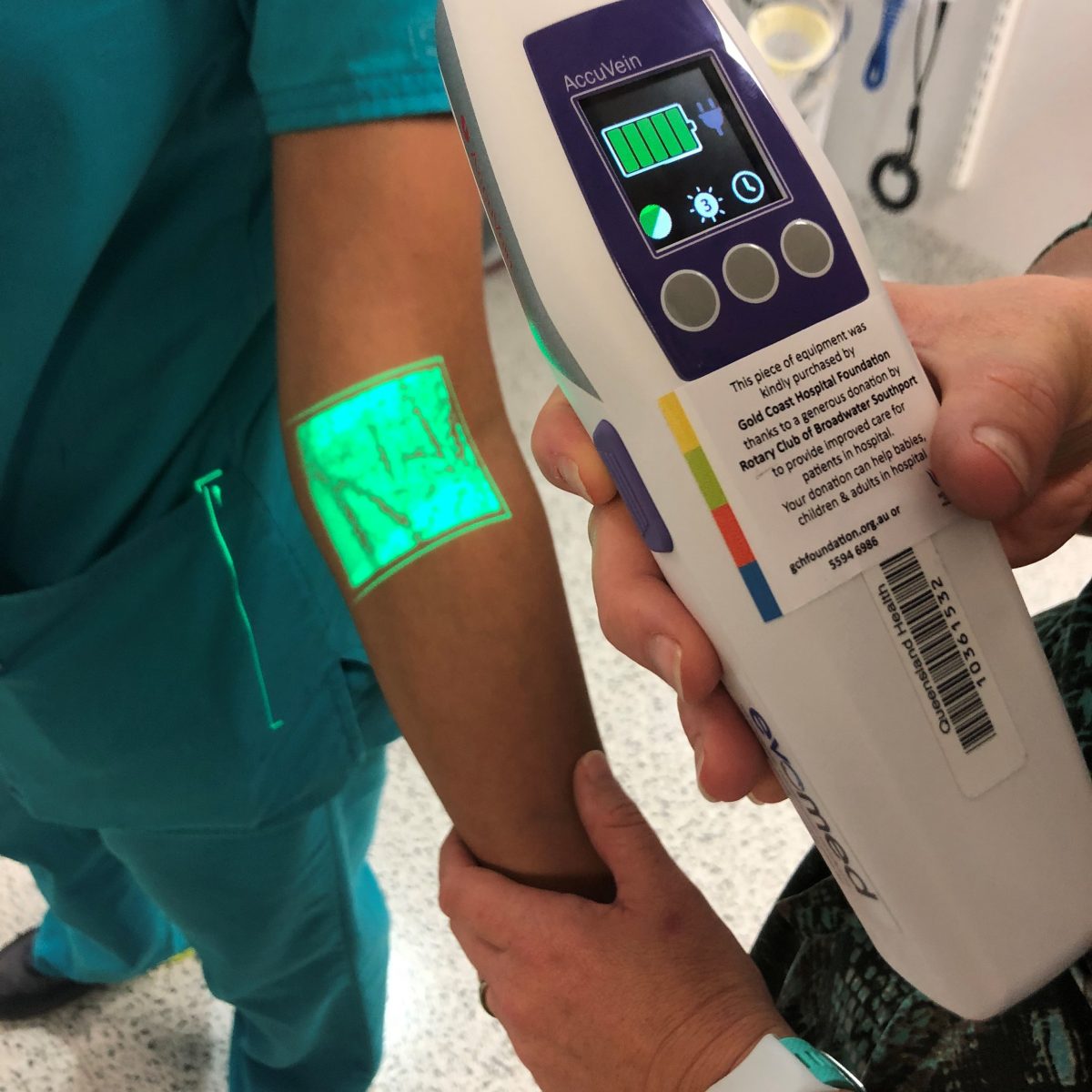 Gold Coast Health Children's Services Clinical Nurse Consultant, Renee Clark, said the AccuVein will help reduce stress on young patients receiving an IV cannula and improve the chance of successful cannulation on the first attempt.
"This donation means a huge amount to us and our patients because it means that finding a vessel in a little person is a whole lot easier," Renee said.
"We partnered with Gold Coast Hospital Foundation to make this wonderful piece of equipment a reality for us."